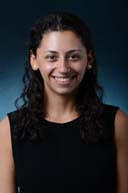 Dissimilar Criminal Justice Systems in Use Internationally
Criminal justice systems are not internationally uniform. Terrorism is one issue that demonstrates this principle. When terrorists attack and endanger a state, governments display distinct approaches and beliefs on how best to respond. Governments must develop answers for how and where to invest their punishment efforts, and whether retribution or rehabilitation is the correct path, or an enterprise in between. Perhaps there is an intuitive overlap between these two approaches. How a society answers these questions alludes to the public values it holds dear. The United States' more retributive justice system and Norway's more restorative and rehabilitative justice system, distant from each other on a punishment spectrum, manifest a strong comparative analysis to dissect criminal reintegration efforts. While the two countries' self-identifications, as liberal democracies, for example, are similar, their relationships with and approaches to terrorism and other extreme crimes are deeply divergent. [1]
It is possible, and ordinary, for regions to function as allies while maintaining drastically contrasting political and adjudicative approaches. Both the United States and Norway self-identify as liberal democracies, strive to maintain social order, and regard their systems as just. Their stances reflect their public values in a more emic way than do their political self-identifications, digging deeper than broad, etic, interpretive concepts with which these regions identify, such as liberalism. These regions differ in their interpretations of what it means to be liberal, what it means to be a democracy, what social order entails, and of the application and permanency or immutability of human rights. Their dissimilar laws function as active processes through which people generate social meaning in order to give expression to their culturally distinct values.
While their differences are visible through political distinctions and recidivism rates, criminals re-entering society in both nations face a similar legal and technological struggle: a society more digitized than when they left it.[2]  Not only does a digital society pose an issue for criminals in both nations re-entering society because of culture shock and feeling disadvantaged, but also because it decreases the likelihood of securing a job, which increases the likelihood of reoffending and heightened recidivism rates.[3] The United States and Norway have distinct legal approaches to rectify this disparity that prevents smooth reintegration of criminals into society.
Revamping the Criminal Justice System: Technological Training
The immersion of inmates' everyday lives in technology has the potential to be so pervasive, profitable, and motivating, specifically by providing inmates with a sense of purpose and hope. While the differences between retributive and rehabilitative justice systems are so vast that they have generated centuries-long, unresolved moral and ethical debates, advanced educational technology may be a resource that both justice systems proudly adopt.
Experiential and experimental technological programs have already manifested in prisons, beyond a rudimentary level. For example, California's San Quentin State Prison supports one notable technological program: The Last Mile.[4] The Last Mile is an entrepreneurial initiative to connect inmates with the world of technology start-ups. The initiative created a program, Code 7370, that teaches inmates about computer programming and website building.
While these programs produce marketable tools, there are downsides as well. San Quentin prohibits internet access during Code 7370 classes, which limits inmates' capacity to put their skills into effect.
However, the program is an experimental start to a potentially technology-fueled future, a future largely dependent on how such programs affect recidivism rates. A Corrections Corporation of America survey suggests only 12.5% of employers would review the application of someone with a criminal history.[5] This statistic stresses the importance of educational technology programs that may provide inmates one less thing to worry about as they reintegrate into society: interacting with an ever-evolving technological world. A former inmate of the California Department of Corrections and Rehabilitation, who did not have a technological education while incarcerated, shared the hardships of his reintegration into society, unaware of how phone booths had largely become décor.[6]
On the other side of the justice system spectrum, Norway's Halden Prison, globally known to be the prison of "humaneness," also experiments with technology implementations in their rehabilitation facilities for dangerous criminals, who require immersive and intense rehabilitation. One unique facility, Halden Prison, carries out rehabilitation through its mixing studio program. There, inmates can mix their own music and broadcast monthly on a local radio channel.[7] Norway's recidivism rate for dangerous criminals is substantially lower than that of the United States', and it is unclear what impact technology has on this rate in Norway.[8]
Drawbacks and Challenges
While it may be too soon to assess the cross-cultural impact of the implementation of technological programs in prisons, such programs' potential challenges are quite clear. Laws often function as a reflection only of what a society is presently ready or prepared for. For example, neither the United States' nor Norway's societies are prepared for a justice system that permits inmates' use of personal cell phones or access to the internet, since such unlimited use could lead to illegal activity and other freedoms.[9] When certain technologies are permitted, challenges arise in how to limit their use. There are many public policy considerations behind these policies that protect the public interest and safety.
This similar positioning can be seen through laws of both regions. For example, the United States' Cell Phone Contraband Act of 2010 imposes penalties for the possession of such contraband. The Act alludes to "a phone or other device used by a user of commercial mobile service" (18 U.S.C. §1791). Similarly, Norway's Regulations to the Execution of Sentences Act prohibit one from bringing a telephone or similar device into a prison, unless for training situations, for which "extraordinary need" is documented. Additionally, the Act prohibits prisoners from connecting to the internet. The bases of these penalties and regulations are security concerns, inappropriate usage of technology unrelated to self-betterment and/or education, and risk of isolation, all of which may nullify and reverse any positive efforts technology could produce for inmates. The world of technology is infinite and cavernous in its evolution, requiring a certain level of limitation of technology usage in corrections facilities.
Future Considerations
The United States and Norway have seemingly good reason to not provide inmates with extensive technological freedoms. However, it is also seemingly logical that inmates treated more humanely and given responsibility while incarcerated will be more prepared to re-enter society than inmates who are deprived of any connection to the evolving world. It will be revealing to see how far nations around the world, such as the United States and Norway, take the implementation of technology in their justice systems. The statistics on employment and recidivism rates for inmates reintegrating into society will inform us on whether technology has distinct effects within such distinct justice systems. Maybe technology will close the gap; like most things, a balance is needed.
On both sides of the current gap is an issue that extends to both regions' cultures: money. In places like Texas's Travis County Correctional Complex, technology is not being used as an educational, employable tool, but instead as a cost-efficient, impersonal instrument that seemingly benefits correctional facilities and burdens their inmates.[10] Digitized visitation allows inmates to "meet" with visitors through video-communication in their prison cells. While this visitation method expands visiting hours, cuts staffing costs, and reduces contraband, it also puts inmates at increased risk of isolation and mental health issues, which is counterproductive for motivating dangerous criminals to rehabilitate and reintegrate.[11]
This particular system has yet to reach Norway, and it is unknown whether it ever will. Regardless, it is evident that the use of technology in prisons, like anywhere else, is incomparably efficient for education, productive for interacting in this ever-evolving digital world, cost-efficient, but also detrimental for issues like mental health.
In trying to comprehend the role of technology in justice systems around the world, it is useful to return to the issue of dangerous criminals, as they present complexities that are enlightening to dissect. For example, "terrorism aims at the very destruction of human rights, democracy and the rule of law"; yet humans of many democracies, such as the United States and Norway, who are equally targets of terrorism, struggle to agree on the human rights that extreme criminals deserve.[12] As law is an active process through which different societies generate different social meanings to express different values, being human is an active process through which individuals do the same. Therefore, it is vital that societies consider the need for increased compassion toward its members, in order for them to evolve as active, high-functioning societal participants. This compassion may require a larger technological presence to allow inmates the opportunity to reflect their society's progress, or may take the form of less technology, to preserve mental health and human interaction.
Because the United States and Norway agree on the importance of rehabilitative technological training but disagree on the shape rehabilitation should take, maybe there can be an integration of methodology, illuminating the most positive attributes of both perspectives. Regardless, the evolution of these regions' justice systems will be a reflection of their capacity in this digital age, will inform us of their societal values, and will affect the relationship between the regions that currently diverge in their legal perceptions of justice.
[1] Extreme – in reference to "extremely grave" situations, such as "war, public danger, or other emergency that threatens the independence or security of the State party."
Office of the United Nations High Comm'r for Human Rights, States' obligations under human rights law, OHCHR.COM (last visited Jan. 3, 2017), http://www.ohchr.org/Documents/Publicati ons/DigestJurisprudence .pdf.
[2] Christina Sterbenz, Why Norway's prison system is so successful, Business Insider: Law & Order (Dec. 11, 2014, 1:31 PM), http://www.businessinsider.com/why-norways-prison-system-is-so-successful-2014-12.
[3] Id.
[4] Prison Programs Change Lives, thelastmile.org (last visited Jan. 3, 2017), http://thelastmile.org
[5] Kevin Roose, After years behind bars, can prisoners re-enter a digital society?, Fusion: TECH BEHIND BARS – Part 2 (Feb. 4, 2015, 11:30 AM), http://fusion.net/story/42775/after-years-behind-bars-can-prisoners-re-enter-a-digital-world/.
[6] Id.
[7] Amelia Gentleman, Inside Halden, the most humane prison in the world, theguardian.com (May 18, 2012, 4:48 PM), https://www.theguardian.com/society/2012/may/18/halden-most-humane-prison-in-world.
[8] Supra, note 2.
[9] Supra, note 5.
[10] Bernadette Rabuy and Peter Wagner, Screening Out Family Time: The for-profit video visitation industry in prison and jails, Prison Policy Initiative: Publications (Jan. 2015), https://www.prisonpolicy.org/visitation/report.html.
[11] Id.
[12] Office of the United Nations High Comm'r for Human Rights, States' obligations under human rights law, OHCHR.COM (last visited Jan. 3, 2017), http://www.ohchr.org/Documents/Publicati ons/DigestJurisprudence.pdf.