A message from the Colorado Law Black Law Student Alliance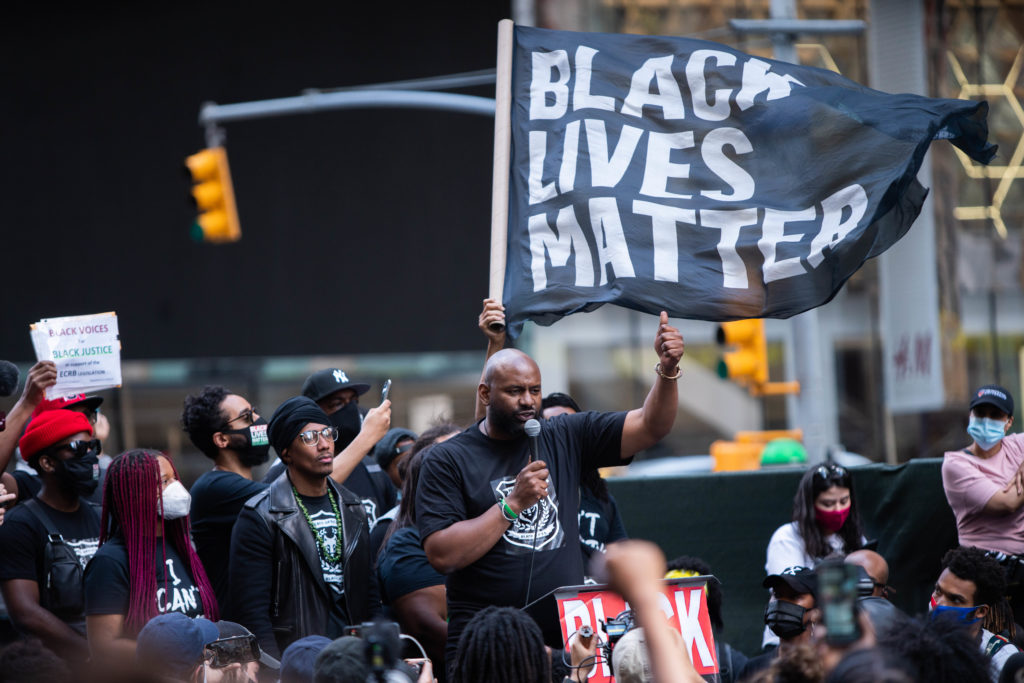 CTLJ stands in solidarity with the Black Lives Matter movement. We would like to use this platform to amplify the voices of the People of Color community. Now is our time to listen. Below is the statement from the CU Black Law Student Association, along with resources to support and self-educate. Please take this time to educate yourselves with us.
In solidarity,
CTLJ v.19 Executive Board
Dear Colleagues,
As the Black Law Students Association (BLSA) at Colorado Law, we are writing to say we unequivocally stand with those who continue the fight against the systemic oppression of black people in this nation. The murders of George Floyd, Breonna Taylor, Ahmaud Arbery, and the many other black people who have lost their lives as a result of the deeply entrenched racism that continues to plague our country and terrorize our communities will not be in vain, as they continue to lay heavy on our hearts.
People of color, particularly black people, are disproportionately affected by COVID-19 due to pre-existing factors like inadequate access to healthcare, chronic health conditions and working in essential fields. Yet, people still felt compelled to leave their homes to speak out against injustice and demand equality. This speaks to the gravity of the problems we are fighting against.
We stand with those who continue the fight against these structures and call upon the larger CU community to take action by donating—if you are able—to bail funds that pay for people unable to afford the cost of buying their own freedom. Below, you will find a list of these funds, as well as resources we believe are helpful during this time.
Black pain is not just about black death. This is also about black grief. We encourage those who need the support to seek out counseling services from the university's Counseling and Psychiatric Services (https://www.colorado.edu/counseling/).
In Solidarity,
BLSA Executive Board
"Seeking justice means putting in the work."
Resource(s) Link: https://nationalblsa.wildapricot.org/resources/Next%20Steps%20for%20Social%20Justice.pdf
Donation(s) Link: Bail Funds Across the Country
LA: Black Lives Matter – LA, http://gofundme.com/f/blmla
Philly: https://phillybailfund.org
Chicago: https://chicagobond.org
Minneapolis: Minneapolis, MN: @mnfreedomfund & @reclaimtheblock have asked you to consider donating to an org on this doc http://bit.ly/fundthecommunity
Atlanta: https://actionnetwork.org/fundraising/support-justiceforgeorgefloyd-protesters-in-atlanta
New York: https://freethemall4publichealth.org
Columbus: https://paypal.me/columbusfreedomfund
Brooklyn: https://brooklynbailfund.org/donation-form
Portland: https://gofundme.com/f/pdx-protest-bail-fund
Houston: https://restoringjustice.org/bail
Dallas: https://faithintx.org/bailfund/
Colorado: https://fundly.com/coloradofreedom
Massachusetts: https://massbailfund.org
Toronto: https://gofundme.com/f/toronto-protestor-bail-fund
LGBTQ Freedom Fund: https://lgbtqfund.org
Baltimore: Baltimore, MD: Baltimore Action Legal Team (BALT), https://baltimoreactionlegal.networkforgood.com/projects/60932-everyday-giving
Detroit: https://secure.actblue.com/donate/michigan-solidarity-bail-fund
Nashville, TN: https://nashvillebailfund.org/
Richmond, VA: Richmond County Bail Fund, https://rvabailfund.org/donate
Oakland, CA: Bay Area Relief https://gofundme.com/f/bay-area-bail-fund
Pittsburg, PA: Bukit Bail Fund https://bukitbailfund.org/donate
Milwaukee: https://fundrazr.com/mkefreedomfund?ref=ab_19CDk2_ab_2X8cfsYQq5B2X8cfsYQq5B
Las Vegas: https://secure.actblue.com/donate/vegasfreedomfund
Kansas City: https://kccommunitybailfund.com
Louisville, KY: https://actionnetwork.org/fundraising/louisville-community-bail-fund?source=twitter&
Seattle, WA: NW Community Bail Fund, https://donorbox.org/ncbf
Houston, TX: http://restoringjustice.org/bail
Omaha, NE: The Nebraska Left Coalition, http://PayPal.me/neleftcoalition
Durham, NC: NC Comm. bail fund, https://nccbailfund.org/donate